Euro Truck Simulator 2: DLC "Feldbinder Trailer Pack" released
Submitted by

playingtux

on 1 Dec 2022 - 4:37pm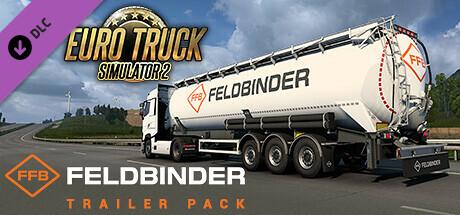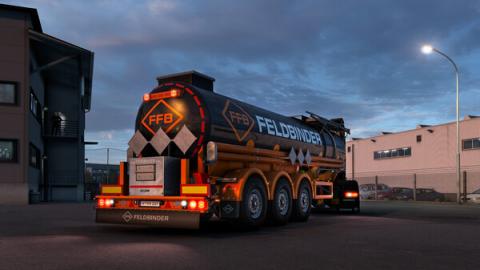 For the Euro Truck Simulator 2, a new (paid) DLC is now available for Linux on Steam: the "Feldbinder Trailer Pack".
Feldbinder Spezialfahrzeugwerk GmbH is Europe's premier silos and liquid tankers manufacturer and a prominent trailer industry leader. We are excited to team up with them to bring you the Feldbinder Trailers Pack for Euro Truck Simulator 2.

The Feldbinder Trailers Pack DLC includes officially licensed content including 4 trailer types, 4 series variations, a wide variety of trailer and chassis sizes, and hundreds of accessory combinations plus a lot of nice cabin accessories for your truck's interior too!

The content of this DLC includes:

Feldbinder EUT (Silo Trailer) with 6 body types & 3 chassis variations
Feldbinder KIP (Silo Trailer) with 6 body types & 2 chassis variations
Feldbinder TSA LM (Food Tanker) with 2 body types & 1 chassis variation
Feldbinder TSA ADR (Chemical Tanker) with 4 body types & 3 chassis variation
Feldbinder branded cabin accessories of a mug, cap, notebook, t-shirt, gym bag, towel, and more!

Also included in this DLC Pack are 5 trailer paint jobs which include the official Feldbinder logo for all trailer variants. With so many options and customizations, we are sure you will be exploring them all in the garage for quite a while.