ScummVM 2.6.1 (Codename "Incremental Escapism") released
Submitted by

playingtux

on 1 Nov 2022 - 9:27am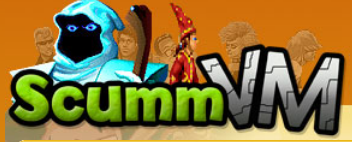 The release of version 2.6.1 (Codename "Incremental Escapism") of ScummVM brings updates for some game engines.
With ScummVM, classic point-and-click adventure games (LucasArts, Sierra etc.) can be brought back to life on many systems.
Oct 31, 2022: ScummVM 2.6.1 "Incremental Escapism" is here!
Posted by The ScummVM Team

Escapism increases with yet another ScummVM release!

The ScummVM Team is thrilled to announce the immediate availability of ScummVM 2.6.1.

ScummVM 2.6.1 is a maintenance release mainly focused on improving the new features and engines we introduced in our previous release.

This update includes upgrades for the following engines:

AGS
AGOS
Asylum
Ultima
SCI
SCUMM
Tinsel
Toltecs
Toon

Other improvements include upgrading the icon-based grid view in the ScummVM launcher and fixing OpenGL render graphic corruptions.

Finally, Android users will be able to properly use a mouse on virtual screens, and Windows users will not have any duplicated icons folder issues.

As always, the detailed list of improvements is available here.

Thank you for your continuous support — happy adventuring!
The full Release-Notes: https://downloads.scummvm.org/frs/scummvm/2.6.1/ReleaseNotes.html