Revhead: Update 34 released
Submitted by

playingtux

on 24 May 2022 - 7:02pm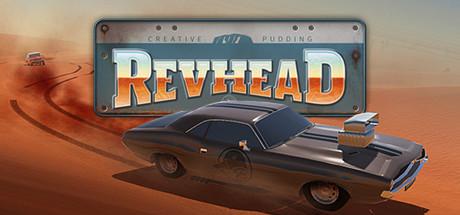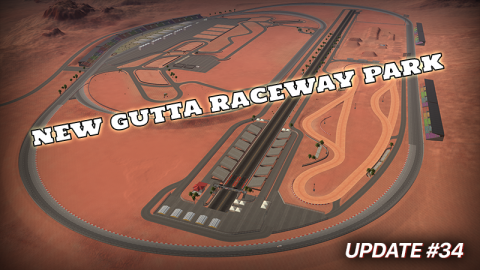 The Update 34 for the racing simulation Revhead has been released for Linux on Steam.
Update #34 Gutta Raceway Park

Date: 23-05-2022
Version: 1.4.8311

Dear Revheads

We are proudly presents to you the new Gutta Raceway Park!

It is better than ever, it has more race locations and will be our center race park in the short future.
We have rebuilt it in a way, that it will be able to accommodate new race types such as drift events, monster trucks races, car jumping, burnout contests or derby.
While these races are under development, we have some new race tracks for you and we have also remade the oval track, turned it into a proper Tri-Oval track, actually two tri-oval tracks!

It's been quite some time since we had our last release. Don't worry, we are still developing Revhead and new features will be released regularly.

During this time period we have fixed many bugs, we have improved our AI, since many of you reported they were too easy to beat, now you really need to get yourself together to win.

While graphics is not our primary aspect in this game, we focus much more on details regarding car physics or background of racing, like mechanical works, searching for parts or locations, etc, still it is important to keep our visuals up to date. Therefore we have updated some of our parts and environment graphics. If you have a decent PC and you can play the game on high quality, you will notice the difference. No more half-cut mountains, strangely appeared trees. You can actually feel some atmosphere. This is only a minor update, which already makes the game looks better, while we are working on much more significant graphical changes in the background.

2.3km Small Tri Oval Track
3.5km Big Tri Oval Track
400m (1/4 mile) Drag Strip
800m (1/2 mile) Drag Strip
Pitstop with 10 service location and multi-line pits, to make it better for future MP version
improved AI with much faster NPCs
visually updated some parts, like suspension, for more realistic view
visual updates for terrains, especially for long distance mountains and trees
added extra option to Visual setup to turn on/off fog (during beta tests we've seen some HW where fog caused some problems, so we let you be able decid if you want it or not)
many smaller tweaks and optimisation for better performance
fixed DocOld character, who's leg was out of the car
fixed some tracks where colliders caused issues when player's car hit the wall
fixed issues with Buthanbang chassis caused by damage
many smaller bugfixes, reported by our players

During the Steam Race Fest, you can get the game and all of it's DLCs for a 25% discount!

Enjoy!