Hard West: Patch 1.5 with new Quicksave-function released
Submitted by

playingtux

on 15 Jun 2017 - 5:06pm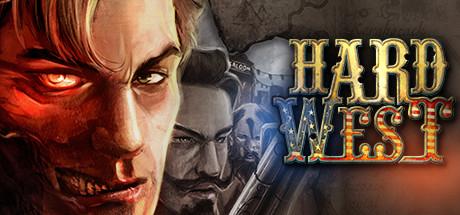 Today saw the release of Patch 1.5 for the very difficult round-based strategy game Hard West.
It adds a new function, which most players have been waiting and wishing for a very long time: Quicksave!
Additionally the patch adresses some long standing bugs, which could corrupt your savegame.
Patch 1.5! Save Game on Demand! The future is here!

In all seriousness, you've told us loud and clear that the ability to save at any point was important to you. While individual missions aren't that long and we originally tried to minimize hiding behind saves to avoid the cruel hand of fate, that was an idea which didn't suit everyone. Adding the save game functionality after launch was actually quite tricky and required extensive testing but here it is. We're calling it an experimental feature because the game was originally balanced without it but we've put it through a lot of tests, and we believe it works well.

tl;dr

1. Go to Options > Game > Enable Quicksaves
2. You can re-bind the keys (default F10 save, F11 load); on a controller, it's bound permanently (LT+RB save, LT+LB load in the in-game menu).
3. Have fun!
4. There are certain rather obvious situations when the game can't be saved: during cutscenes, during the enemy's turn, while your characters are performing an action.

Full 1.5 patch notes:

added quick save&load experimental support
added official support for the Xbox One Controller
rendering optimizations
fixed a pesky old bug with corrupted saves in world map (where only skull and fog were visible after load)
fixed another old bug with corrupted saves in Method in Madness world map (block after visiting Laboratory)
fixed a bug with infinite enemy turn in A Matter of Time second mission (Lake Hideout) after using the Terror card in specific place
fixed a bug with corrupted dialog options in the Riverbank location in In Gold We Trust scenario (while pursuing the cowards)
fixed a bug with inability to use Petrification Bolt item using X360/XONE Controller
fixed a bug with a corrupted cursor while using a controller in Hard Times scenario world map
fixed a bug with corrupted O'Connell animation after he bleeds out in In Gold We Trust fourth mission
fixes to Fan Localization Support

From the bottom of our hearts, thank you for your continued support! That includes everyone who believed in Hard West when it was first revealed, all of you who bought the game and all the amazing community translators who bring the game to more audiences through their work!
We're hard at work on our next game and we're hoping to show it to you quite soon. In the meantime, have fun in the Weird West!