Euro Truck Simulator 2: free DLC "MAN TGX" released
Submitted by

playingtux

on 17 May 2023 - 7:14am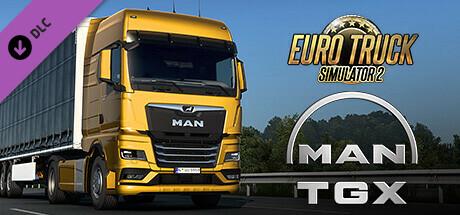 The free DLC "MAN TGX" for the Euro Truck Simulator 2 is now available for Linux on Steam and adds another truck to the game.
The MAN TGX features an ergonomically optimized cabin, efficient driveline, economical fuel consumption, high load capacity, and a redesigned cab; making it the perfect partner for any job on the road.

The MAN TGX arrives with a select choice of configurations and customizations. This includes 3 cabin sizes (GN, GM, GX), 6 chassis types (4x2, 6x2, 6x4, and 8x4), 8 transmissions, and 9 engine options up to 640hp. Plenty of customizations are available too, including the options for roof deflectors, front fender aero package, headlights and rear lights, bumpers, mudflaps, and 19 official paint jobs the grey individual special.

But that's not all, you will also have the option to use the MAN OptiView digital mirror system. Using exterior cameras, this technology increases the driver's field of vision on the road. This also comes with a blindspot detector accessory with new functionality and the option to display the front digital mirror on the infotainment screen.

It's time to get trucking. See you on the road with the new MAN TGX.