Sudden Strike 4: Patch 1.03.19983 with new Multiplayer-Mode and -Maps released
Submitted by

playingtux

on 29 Sep 2017 - 3:32pm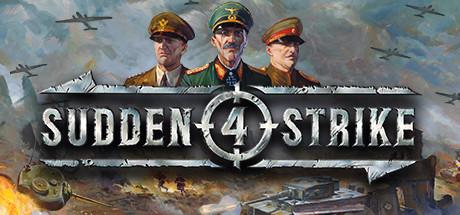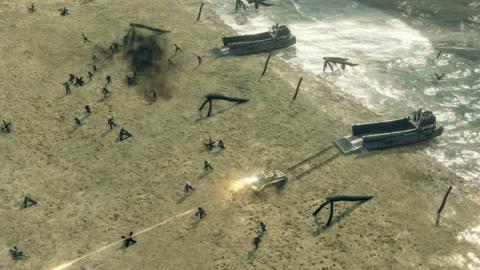 For Sudden Strike 4 the Patch 1.03.19983 is now available for Download.
This 1.2 GB huge update contains a new Multiplayer-Mode and -Maps and many other improvements:
Hello Commanders!

We have just updated Sudden Strike 4 to version 1.03.19983 which brings some good news! Many of you requested a classic mutliplayer mode akin to that of Sudden Strike 2. Guess what? Starting right now, you can select "classic mode" when creating a multiplayer match which will have all players struggling for control over sets of zeppelins to get the best reinforcements automatically from the edge of the map. There are also mutators for how long you have to hold the zeppelins or if players that dont hold zeppelins at all will loose after a certain time. The classic mode can only be played in multiplayer at the moment but we are working to bring it to skirmish as well. Additionally, we have renamed the old multiplayer into "domination" and added two new, large multiplayer maps.

Changelog version 1.03.19983

Introduction of "Classic" (SUS2) multiplayer mode
Normal multiplayer mode is now called "Domination"
2 new large (4vs4) multiplayer maps supporting both "Classic" and "Domination" game modes
Introduction of new mutators: "Zeppelin capture timer" and "Time until defeat timer"
Player count is optimized for multiplayer map sizes
Player names are now displayed ingame (mouse over)
Improved AI: easy, medium and hard settings in Skirmish and Multiplayer
"Domination" modes (Note: Skirmish is not supported on the "Classic" multiplayer maps)
Classic Multiplayer Mode also has more units available like artillery, AT guns, etc.
Improved stability

Let us know what you think of the new mode in the forums. We hope you enjoy it as much as we do! And stay tuned for more updates!