Steam: Autumn Sale 2022 begins next week
Submitted by

playingtux

on 18 Nov 2022 - 6:15pm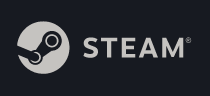 The Steam Autumn-Sale 2022 begins next week on Tuesday (22.11.2022) and will last until 29.11.2022!
The Steam Autumn Sale is fast approaching, with an entire week filled with tens of thousands of discounts! From November 22nd at 10am PST (UTC -8) until November 29th at 10am PST (UTC -8), browse through every genre imaginable to grab games on sale for the perfect additions to your Steam library.

In fact, while you're there, pick up a title or two for the lovely folks on your holiday shopping list! Not only can you gift specific games, we also have digital gift cards up for grabs.

Steam Award Nominations Start Nov 22
The Steam Autumn Sale is also the time to nominate your favorite games from the past year for the Steam Awards, in 11 different categories (including a brand new category for games you love playing on portable devices):

Game of the Year
VR Game of the Year
NEW: Best Game on the Go
Labor of Love
Better with Friends
Most Innovative Gameplay
Outstanding Story-Rich Game
Best Game You Suck At (no offense)
Outstanding Visual Style
Best Soundtrack
Sit Back and Relax

There are a couple of ways you'll be able to nominate games for the Steam Awards: do it directly from each game's store page or the event post from the developers of the titles you like, or head to the Steam Awards Nomination page (via the Steam homepage).

You can even earn a badge for nominating in a single category, and level up from there with each additional category up to 11.

Get ready to stock up on games for you and those special (or non-special, no judgment) people in your life during the Steam Autumn Sale: November 22nd at 10am PST to November 29th at 10am PST! The sale will be live on this url: store.steampowered.com. See you soon!