Orwell: Version 1.2 released for Linux
Submitted by

playingtux

on 6 Oct 2017 - 7:39pm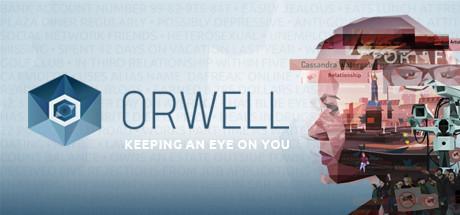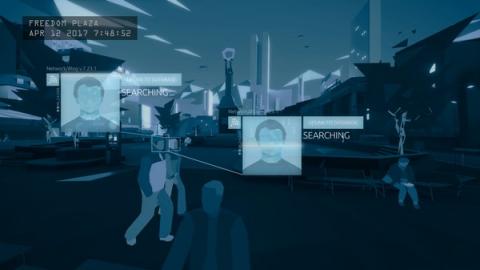 The Update V1.2 for Orwell is now available for Linux on Steam for download.
It contains a lot of performance improvements, but it will disable the blur shaders on Linux.
The changelog (Warning, contains Spoilers!):
Investigators,

as you may know, over the recent months we have been very busy working on season two of Orwell, Orwell: Ignorance is Strength, which you can wishlist here:

http://store.steampowered.com/app/633060/Orwell_Ignorance_is_Strength/

During the development we have solved a lot of issues with the game's technical base which we also want to apply to the original Orwell game. We're releasing these improvements with Orwell 1.2 today!

Most notably we increased the game's performance in terms of image loading times and memory usage, but also fixed a nasty bug that sometimes caused already discovered conflicted datachunks to be displayed as not being discovered, causing some confusion (this mainly occurred during Episode 2).

Note: Your saved profiles are NOT backwards compatible, which means a 1.2 profile won't necessarily load on a version 1.1 game client. Please update the game on any devices to version 1.2 to avoid running into this issue.

As always you can find the full changelog below.

Stay vigilant,
the Osmotic Studios team

Changelog Version 1.2

Content Changes

added a wishlist screen for Orwell: Ignorance is Strength when quitting the game; this can be disabled in said screen
fixed a variety of inconsistencies in expressions (like "government"/"Government")
fixed a variety of typos
SPOILER EPISODE 1: changed an adviser commentary in regard to Cassandra being depressive that could be out of context if the player didn't add a datachunk on her attitude before
SPOILER EPISODE 2: prevented that the player could solve the objective on Abraham's profession before having added the datachunk on his students and the number of protests, which would then result in a logical inconsistency
SPOILER EPISODE 3: fixed wrong titles of various people on the defaced Party people website
SPOILER EPISODE 5: added a new commentary in which Catherine warns the player when opening her PC's desktop that further investigating her will have consequences
SPOILER EPISODE 5: harrison.txt will now be displayed on initiate's PC in Episode 5 (it had never been visible before)
SPOILER EPISODE 5: Catherine will now comment every datachunk the player uploads on himself/herself (provided she didn't switch off her PC before)
SPOILER EPISODE 5: Catherine will no longer comment on anything after she switches off her PC

Technical Fixes

decreased overall memory usage
improved overall performance and loading times
implemented a skip label to the intro cut scene being displayed when the player presses any key
main menu logo animation now plays more fluidly
added a loading cursor while booting up the game
added a warning if a savegame originates from a newer version than the current client; this only works for future versions of the game though
added different layouts of lines underneath tool icons that get switched according to the currently opened tool
category buttons in the Profiler where there aren't any updates are now disabled
mails can now be scrolled correctly if their content exceeds the Listener window
fixed a bug where the game started with a big cursor for a brief moment on some platforms
fixed a bug where the breadcrumb navigation (Insider) didn't show the whole document path after loading savegames multiple times
fixed a bug that prevented already discovered conflicted datachunks to be shown as discovered in the datachunk information window of their counterparts if those datachunks were on a website that was updated several times (this could occur mainly on the Thought website in Episode 2)
fixed a bug that some characters had their names displayed as "Unknown Person" in the corresponding Listener bookmarks when they were actually known
fixed a bug of wrong spacing between insider bookmarks
fixed a bug that led to too much space at the bottom of some websites
fixed an issue where a text box or image outline of a chunk was highlighted on hover, before hovering the actual chunk itself (the box is always a bit larger than the chunk)
fixed a bug where images on Insider devices were not displayed correctly when opening documents for the first time
fixed a savegame bug which could occur when the day was completed while an adviser commentary was still waiting to be displayed
fixed a bug that sometimes led to datachunk boxes not fitting their text in Listener calls after loading a savegame
SPOILER EPISODE 5: fixed a bug where the number of remaining datachunk uploads weren't correct when loading a savegame at a certain point in the game
SPOILER EPISODE 5: fixed a bug where the "uploads remaining" label was displayed after loading a game even though there weren't any uploads left
SPOILER EPISODE 5: fixed a display bug of the datachunks on the Player Evaluation website

Known Issues

savegames are NOT backwards compatible (1.2 savegames do not run on 1.1 or lower clients); there are no warnings being displayed in version 1.1 or lower
Linux: blur shaders have been disabled throughout the game
PS: the second season of Orwell will also be available on Linux erscheinen!