Euro Truck Simulator 2 & American Truck Simulator: finally Force Feedback for Logitech-Wheels on Linux
Submitted by

playingtux

on 22 Dec 2017 - 11:08pm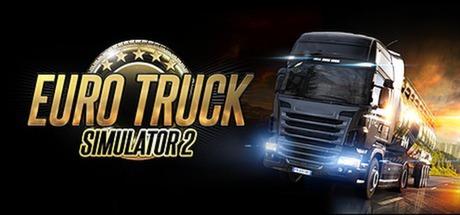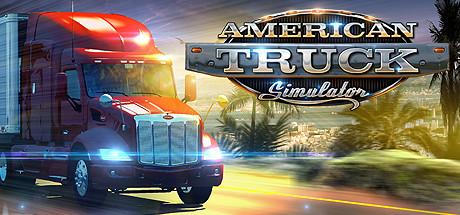 Finally a very good message for all Linux-Friends of Euro Truck Simulator 2 and American Truck Simulator: both games now have (half-)official support for Force Feedback when using (Logitech) wheels!
What does "half-official" mean?
SCS did not (yet?) implement FFB for wheels in the base games.
BUT: 50keda, a Mod from the official SCS forum got access to the source-code of a FFB-plugin for Windows and he developed an ETS2/ATS-Plugin for Linux of it!
It has currently been tested only with wheels from Logitech - but these tests have been reported by users to be successful.
Hello all,

for a long time now I've been wanting to have some FFB in Linux versions of game. Thus I kindly asked Supric for it's source code of famous FFB plugin and started working.
Today I am finally happy with the result and features that Linux counter part has, so release is finally here!

However to clarify, this is still "only" a port of Supric FFB plugin but also includes some "sugars" from me (for any info on original plugin check this page: viewforum.php?f=109).

My additional features:
1. Support for "any" steering wheel. Linux port should work with steering wheel of any brand as long as it's linux driver supports constant force application.
2. Usage of first green LED light as blinker indicator. By default this is switched on, you can switch it off by setting "use_for_blinker" property in "real_ffb.ini" to 0.
3. Standalone Button Finder application (found inside "button_finder" directory, just double-click "run_button_finder.sh" and select "Run in terminal"). This application serves as getter of button codes. I'ts needed if you want to use feature of changing LED modes during the gameplay.

Enjoy,
50k
The Readme:
System Requirements
===========================

1) Euro Truck Simulator 2 v 1.17 or higher, American Truck Simulator v 1.0.0 or higher.
2) 64-bit version of the game

Installation
===========================

Download archive and extract all files and folders.
Put *.so & *.ini files into the folder: "..\Euro Truck Simulator 2\bin\linux_x64\plugins\".

If "plugins" folder doesn't exists – just create it there. If plugin located correctly – you will see info game
message about third-party applications. In the game.log.txt you'll see information about plugin initialization.

Settings
===========================

Plugin can be tweaked with settings stored in "real_ffb.ini" file. For more information download original
plugin & take a look at Readme_eng_2.5.rtf saved in downloaded archive. All settings are properly described
there.

Additionally this package is also providing "button_finder" application which can help you find button code
for real time LED mode switching. To get it working just double click "run_button_finder.sh" and choose
"Run In Terminal". After that program will start and will give you further instructions.

Logitech LEDs not working, what now?
===========================

We can get this fixed, no worries! Just double click on script "run_persm_rules_fix.sh" found inside "leds_permission_fix" and choose Run in Terminal. Then type in your computer password and that's it!
Script will tell you what has been done and then kindly ask you to press a key to finish.

Credits
===========================

Supric - for original plugin: https://forum.scssoft.com/viewtopic.php?f=109&t=49772
50keda - for Linux port
Source & Download: Forum of SCS