Cities: Skylines - Patch 1.12.0 and new DLC "Campus" released for Linux
Submitted by

playingtux

on 21 May 2019 - 7:30pm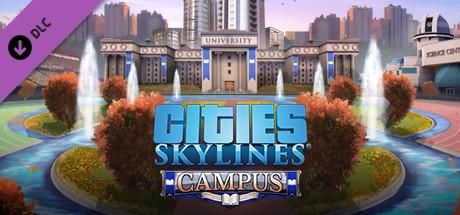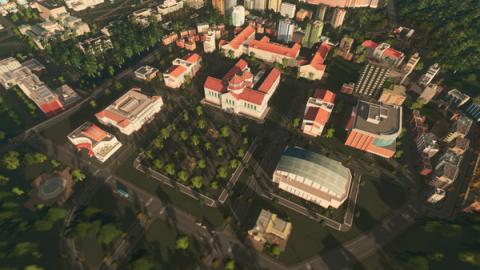 The huge Patch 1.12.0 (Changelog) and the new (paid) DLC "Campus" for the city building simulation "Cities: Skylines" is now available on Steam for Linux!
Back to school! In Cities: Skylines - Campus, university life abounds with new area types for any sort of student - Trade School, Liberal Arts and University. Increase the reputation of your campus by attracting students and creating Academic Works to unlock new buildings. Build five types of varsity sports arenas and nine unique faculties, employ seven new policies, earn seven new achievements and take on five new maps! Campus takes higher education to new heights with everything you need to graduate magna cum laude.

Key Features:

Degrees of Freedom
Zone for new campus area types - Trade School, Liberal Arts College and University. Increase reputation by attracting students and creating Academic Works and unlock new buildings!

Var-City Sports
Bring college sports to your city by building football, basketball, baseball, track & field, and swimming arenas. Manage your teams, hire coaches, sell tickets -- and collect prizes for winning matches! Customize your teams with unique jerseys, busses and security.

Syllabuster
Employ seven new policies including book fairs and for-profit education. Sponsor academic works by handing out research grants and supporting the staff.

We Fancy
Display your scientific achievements in Museums.

Cheers!
Celebrate with your citizens during graduation ceremonies.

Ludocartography 101
Five new maps for your building!

Three New Chirper Hats
Be the big chirp on campus!
Also new radio stations and a new Content Creator Pack have been published:
What's this about a Content Creator Pack?

https://store.steampowered.com/app/1059820/Cities_Skylines__Content_Crea...

KingLeno's University City CCP is also available now! You know him as a legend of Steam Workshop, and now Paradox has teamed up with him to create the University City Content Creator Pack, or CCP for short! This pack includes 36 residential and 32 commercial low-density buildings for your college or university town

https://www.youtube.com/watch?v=NYGCmVvO6CE

https://steamcommunity.com/id/kingleno/myworkshopfiles/?appid=255710

How about some awesome new radio stations?

https://store.steampowered.com/app/1065491/Cities_Skylines__Campus_Radio/
https://store.steampowered.com/app/1065490/Cities_Skylines__Deep_Focus_R...