Beholder 2: Update with german localization released
Submitted by

playingtux

on 17 Dec 2018 - 9:53pm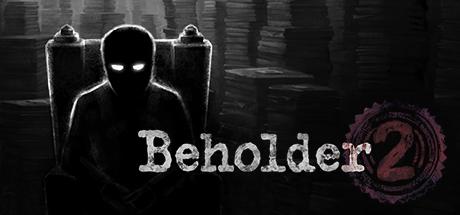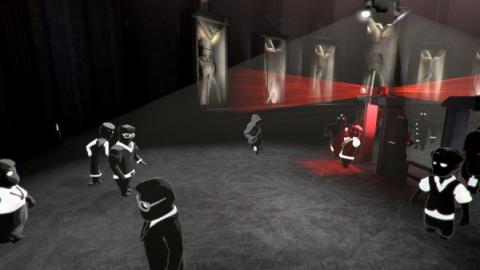 For the dystopian strategy-game Beholder 2 an update has been released today on Steam, which (among other things) adds the german language to the game.
The version on GOG will get this update for sure soon.
Beholder 2 Update

Today the Minister of Updates wishes to report on some recent developments.

Ministry of Innovations:
Added German, Korean and Polish localizations.
Added a new type of a save file ("Daily Save") that automatically saves game progress at the start of each in-game day.
Added a controller icon to the game menu (when PS4/Xbox controller is in use).

Ministry of Game Balance:
The system for penalizing theft has been improved:
When you steal something, you'll see an in-game notification.
The first time you're caught with stolen items, you'll receive a warning.
The next time you're caught, you'll be able to pay the fine later.
IMPORTANT: these changes are not applicable if you are caught with items prohibited by the Government.
Increased some bill discounts from reading books.
Increased the rewards for the following quests: "Cover-up", "The Most Dangerous Game", "Carl Zero", "Beneficial Effect", "Epidemic", "Past Mistakes".

Ministry of Bug Fixes:
Fixed a bug that made it impossible to change the screen resolution.
Fixed a bug where graphics settings could not be applied.
Fixed a bug that lead to duplicate Autosave and Quick Save files.
Fixed a quest in which Peter Dong kept offering to help with promotion after promotion was already achieved.
Fixed a bug that lead to loss of control after a conversation with a courier ("Deal with the Devil" quest).
Fixed a bug that led to an incorrect camera position after loading save files.
Fixed a bug that lead to incorrect avatars being shown in dialogues.
Fixed a bug that made it impossible to open a file while testing clones in the "Carl Zero" quest.
Fixed a bug where prohibited items turned up in "Lost and Found" after their owners were arrested.
Fixed a bug where a theft warning appeared when you put any of your items into the inventories of other characters.
Fixed a bug where a loaded save file led to old emails in the Patriot Terminal being marked as unread.
Fixed a bug where there were no bills, but the buttons were active in the "BILLS" section.
Fixed a bug that lead to loss of control while completing the "Win or Die!" quest.
Fixed a bug regarding earning the "Mischief Managed" achievement.
Fixed a bug where both the "Film and Tape" and "The Escape" quests were marked completed if a player completed either of them.
Linux. Fixed a bug where the game couldn't be run in windowed mode.

Ministry of Collateral Improvements:
Improved Chinese and English localizations.
Improved some animations.
Improved some cut-scenes.
Improved the GUI.

Would any of this have been possible without the Wise Leader at the helm of our Great State?
We all know the answer to that!