Verdun: ANZAC update incl. improved sound released
Submitted by

playingtux

on 20 Sep 2018 - 1:25pm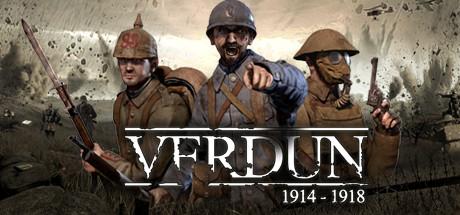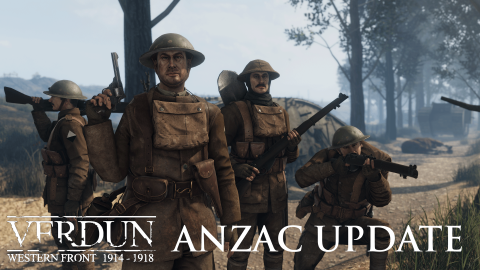 For the Multiplayer-Shooter Verdun the huge ANZAC-Update has now been released for Linux on Steam.
It adds the troops of the Australian and New Zealand Army Corps to the game and improves many things audio- and sound-wise:
Game Update - Welcome the ANZACs massive sound update!

1918 Australians as could be found at Villers-Bretonneux

The first mystery squad hits the battlefield today! Many of you have requested them, and we're excited to announce that the ANZACs are the next new squad to be added for free for Verdun. While they might be best known for their role at Gallipoli, soldiers from Australia and New Zealand also made significant contributions in many battles on the Western Front.

ANZACs get quite a distinct set of equipment and uniform

Special detail given to the equipment and leather webbing

The ANZACs will form an engineer squad with plentiful options for close combat, including the unusual Webley-Fosbery. For those who prefer to keep a bit more distance, there are plenty of loadouts with SMLEs, and the Lewis Gun for the Fire Support role.

And that's not all...!

ANZAC engineers, tunnelers at hill 60

New Sounds
Verdun & Tannenberg get a big audio update. Our audio engineering team at Game Audio Squad has been working in parallel to redesign the audio from scratch. Since April this year the community was brought and has been polished since.

For the weapon audio they were working from recordings supplied by our friends over at C&Rsenal (Thank you Othais & Mae), who fired and reloaded most of the available weapons, which have found their way ingame. Check out a large selection of fired weapons here

There are many features in the new system, some are tied heavily to the gameplay such as:

A dynamic weapon fire system now handles distant gunfire and gives a spacious and roomy feel to gun battles when you advance up a line
A dynamic breathing system based on the fatigue / stamina of the soldier
Gas mask now affects the breathing of a player when sprinting
Vegetation now makes a noise when running through it
A sonic ballistic system now determines the whizz and cracks of bullets as they pass by, sub or supersonic
A suppression system will muffle audio out based on incoming fire
The tinnitus effect will occur if the ears are subjected to enough pressure
Impacts on different surfaces are now accurate for melee, bullets, grenades and bodies
Footsteps were reworked and now allow you to hear better on which terrain surface players are walking, from the mud into the grass
The off-map artillery now creates a sense that a battery of fire is opening up on the players
Combat ambient is now dynamic, with higher and lower intensity gun battles in nearby sectors
Nature ambient is based on the weather of the map (crickets at night for instance)
Explosions were reworked, they now sound more powerful and bassy to give you a kick in the stomach
Grenades now have accurate bouncing sounds

Many thanks to everyone who has given feedback on our forums and the support website, it's been very helpful. Curious how it now sounds? Here is an overview video to give you an impression of the new sound effects:

To get a full picture of all the changes made, make sure to read the full changelog.

Join the legendary ANZACs on the battlefield now!
Link to the Changelog: https://steamcommunity.com/app/242860/discussions/0/3160848559787186112/