Euro Truck Simulator 2 & American Truck Simulator: Event "Grand Gift Delivery 2017" has begun
Submitted by

playingtux

on 20 Dec 2017 - 7:52pm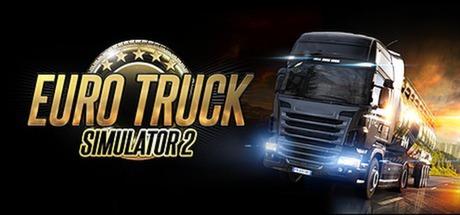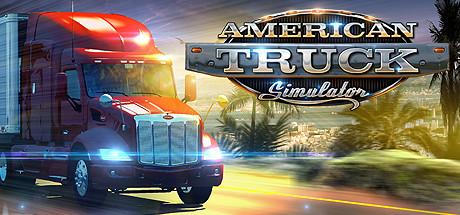 The developers of Euro Truck Simulator 2 and American Truck Simulator announced today on Steam, that in both titles the event "Grand Gift Delivery 2017" has begun with unique virtual and even real rewards.
Since it's a World of Trucks event where you have to pick up this special contracts, you'll need an account there. Chances are high that you already have it, if you like the games:
Santa needs our help!

Our 'On The Road' crew has just arrived from the North Pole. Santa's logistics network is having a hard time coping with deliveries of all the gifts, and SCS Software has been summoned for help. Honestly, though, our humble sim trailer is just not enough, the motion seats just take up too much space. Way more capacity is needed. It is clear that we need to turn to players of our games for help!

There are billions of gifts around the globe waiting for delivery, and we have duly informed Santa that we may only be able to help him with a tiny fraction of the number, and only in limited territories. Even with the addition of New Mexico to American Truck Simulator and Italia to Euro Truck Simulator 2, our coverage of the two continents is still not satisfactory, not to speak about the rest of the planet. Yes, we know! Now even Santa is pushing us hard to improve the coverage for the next year already - as if he planned to depend on us again and again.

For now, let's try to do what we can do. There are rewards waiting for everyone who'll join in! Santa has some special cabin toys and accessories straight from his domain for you. He's even willing to let you park your mighty diesel beasts at the North Pole - in a new main-menu background scene. How cool is that?

This World of Trucks event is a bit more complex than what we had in the previous seasons. Players of both American Truck Simulator and Euro Truck Simulator 2 will be able to participate, but each game is counted separately and provides its own set of achievements and rewards. On top of it, each game's event actually has two levels of accomplishment, and two tiers of rewards!

The rewards are not just digital this time. At the conclusion of the event, we'll draw five lucky winners for each game and each tier (that's 20 prizes in total) and offer you a choice of merchandise from our e-shop to pick your reward from.

Rules & Rewards

We're running two events in parallel - you can choose between American Truck Simulator and Euro Truck Simulator 2, or participate in both events to earn the most goodies! Deliver gifts (that's a very specific cargo that you will only find on World of Trucks contracts now!) to at least 6 (for the 1st Tier) or 12 (to complete the 2nd Tier) different cities. Only deliveries of over 240 km / 150 miles are eligible. Receive unique rewards on each tier:

Tier 1:

Exclusive World of Trucks achievements for event completion in each game
Hanging cabin decorations - Xmas Ball and Plush Bear (ETS2), Polar Star and Polar Plush Bear (ATS)
Main menu background theme - "Magic Time"
Five people who completed this Tier have a chance of winning the physical reward: choose any amount of merchandise of your choice from our e-shop for a sum up to 50€.

Tier 2:

Hanging cabin decorations - Polar Beast and Snowman Trucker (ETS2), Grizzly Bear and Snowman Trucker (ATS)
Customizable paint-jobs "Crystal Dream" (ATS) and "Crystal Dimension" (ETS2)
Main menu background theme - "On top of the world"
Five people who completed this Tier have a chance of winning physical reward: choose any amount of merchandise of your choice from e-shop for a sum up to 100€.

Important Notes

Latest game version is required for participating in the event.
In-game rewards are granted as tradeable and marketable Steam inventory items
Quadruple (x4) your chance of winning a physical reward by completing the event in both games for both event Tiers!
Physical rewards are drawn randomly from all participants for each Tier after event completion on Monday, January 22, 2018. Winners will be announced on our blog!

That's it! Put on your hauling pants and hop behind your steering wheel! There're some delivery jobs waiting for you!